BusinessPLUS: Why Cognos?
Why Cognos?
Do more with your data! School districts are asked for more information, more analytics and more future planning than ever. Using Cognos for BusinessPLUS allows you to go beyond basic reporting to help make data-driven decisions and support your strategic initiatives.
Key Benefits
EASE OF USE
INTEGRATION
DATA-DRIVEN DECISIONS
VISUALIZE YOUR DATA
ACCESS AND COMBINE ANY DATA SOURCE
With packages designed to give users everything they need to be successful, you will see the true value of this combined power tech stack, including:
Licenses: PowerSchool and IBM partner to get districts access to the most powerful analytics platform available, at a fraction of the retail price. Create and share reports and dashboards with anyone in the district!
Mentoring: Our experts work with you on the first few reports and dashboards, accelerating creation of valuable content while learning best practices.
Training: PowerSchool provides formal classroom training on the BusinessPLUS database. This offering jump-starts your ability to make data-driven decisions!
Analyst on Demand: We all get stuck sometimes! Rather than spinning your wheels, ask an expert, who is just a phone call away!
---
DataHub: How to Trim Months Off Your System Implementation & Asset Migration
Asset migration and reporting is painful! DataHub can help!
If you've ever implemented a revenue accounting or land system, or converted from one system to another, you know the process is PAINFUL! It can take months to manually set up assets in a new system and it can be very error-prone.
Capitalize has implemented and converted hundreds of clients and assets over the past 13 years. We've improved each process every time, first with scripts to accelerate implementation, and now via a platform we have developed to trim months off your acquisition, divestiture, or system implementation.
That platform, called DataHub, is a "universal translator" that:
Automates the movement of master and transactional data from one system      to another
Allows you to easily migrate single or multiple assets from your Test                    environment to Production
Creates a multi-data source "data warehouse" for cross-system reporting
DataHub allows us to move data from one accounting system to another (examples include Waterfield, Quorum, or even Excel spreadsheets) in a fraction of the time normally required. We can also combine your measurement, revenue, and financials into single reports and dashboards for a single view of your operation.
This webinar is ideal for oil & gas professionals working with revenue or land accounting software.
If you know the pain of implementation, migration, and reporting we can help! Watch this webinar to learn more about DataHub and how it can save your organization both time and money!
---
Cognos 11.1 is a game changer!
IBM recently released Cognos Analytics 11.1 and the buzz is in the air. Many in the industry feel this release is MAJOR in both added functionality and value. With over 20 years of experience in the analytics space, the Capitalize team agrees!
In this webinar, we give viewers a straightforward, in-depth look and demonstration of the new content and features including:
 Data exploration guided by artificial intelligence (AI)
Increased geospatial capabilities
Automatic visualization recommendations
Ability to reuse content for quick, easy creation of new dashboards, reports, etc.
Stunning and fast visualizations
Simplified data preparation
Expanded machine learning processing
This webinar is intended for people interested in learning more about IBM Cognos and current users.
---
Alteryx: How Higher Ed Institutions Nationwide Are Simplifying Data Access, Automating Processes, and Forging Ahead with Predictive Analytics!
Higher education has so much data from the registrar's office, admissions, financial aid, and institutional advancement, just to name a few. Alteryx helps institutions wrangle all this data by enabling higher ed departments and personnel to prep, blend, and analyze multiple data sources from across the university to help answer their most pressing questions and predict outcomes.
In this webinar, we'll demo use cases applicable to a variety of different roles and areas within higher ed to illustrate Alteryx's data integration, process automation, predictive analytics, and geospatial analytics capabilities.
This webinar is ideal for those in:
Institutional Research
Academic/Student Affairs
Business Operations/Business Affairs
Enrollment/Admissions
Curriculum/Assessment
Presidents/Board Members
University Relations
If data integration takes up too much of your time, if you repeat the same steps in Excel each month, or if predictive analytics has moved to the top of your to-do list, then watch this webinar to learn how Alteryx is the answer!
---
---
Capitalize & Tableau K-12 Webinar: Empower Your K12 Departments with Dashboarding and Analytics Using Tableau
School districts have analysts in nearly every department. They analyze attendance, assessments, enrollment, performance, curriculum, financials, – the list is endless. With Tableau, you no longer have to rely on IT to create every report or dashboard.
In this webinar, we'll show you how districts are using data from Excel, the SIS, and ERP to quickly answer ad-hoc questions and how you can build dashboards to enable principals, superintendents, school board members, etc. to make decisions with data-driven information.
The demo will include dashboards and visualizations for HR, Finance, Assessment, Attendance, and more.
This webinar is ideal for those in:
Business Operations, HR, Finance
Research, Evaluation, Accountability, Assessment
Curriculum, Instruction
IT
---
Vendor Spotlight: DataRobot
Wednesday, July 11, 2018 at 12:00 PM CDT
According to Forrester Research, AI-driven companies will take $1.2 trillion from competitors by 2020. In the age of artificial intelligence (AI) and big data, organizations in the energy industry must embrace and leverage new automated machine learning technologies to build a competitive advantage and succeed.
Join Capitalize and DataRobot to learn how DataRobot's automated machine learning platform transforms its users into Citizen Data Scientists, and greatly expands the pool of people who can contribute to machine learning initiatives.
In this vendor spotlight webinar, attendees will learn:
How machine learning and AI are transforming the energy industry
How to implement machine learning initiatives without hiring a large team of difficult-to-find data scientists
The basics of automated machine learning and how it enables energy organizations to make better, faster decisions that result in tangible business value
A demo of the DataRobot automated machine learning platform
---
Capitalize Oil & Energy Lunch n' Learn WebEx 3-Week Series
Enjoy our 3-week Oil & Energy Series which shows how to launch your journey to self-service analytics. In this series, you'll learn how to work in Alteryx Designer, easily transition from Excel columns and rows to repeatable workflows, best practices in prepping, parsing, and blending your data with Alteryx, followed by a dose of next-level analytics—a dive into statistical, predictive, prescriptive, and spatial models.
Week 1 of 3 - Applying Alteryx to Energy Specific Data Challenges
Originally presented on June 14th,  2018
This shows the ability of Alteryx to take the daily data wrangling challenges and automates them to allow for more scalable initiatives
Discuss joining multiple data files into a more complete data set for deeper analytics
Discuss from a user perspective operational workflow and use cases
Discover how Alteryx can help take your analytics to the next step
Week 2 of 3 - How Alteryx Enables Predictive Analytics with SCADA/Time Series Data
Originally presented on June 21st,  2018
Demonstrate the ability to ingest, clean and wrangle sensor data and build toward trend analysis and predictive modeling
Discuss the Time Series and SCADA operational workflows and use cases
Tackling the sensor data challenge
Perform trend analysis and predicative analytics within the Alteryx platform
Week 3 of 3 - Adding Geospatial Components to your Data with Alteryx
Originally presented on June 28th,  2018
Discuss operational methane gas leak detection and analysis use case
Why Geospatial matters
Demonstrate geospatial capabilities within Alteryx
---
Vendor Spotlight: ThoughtTrace
Know More with AI: Let the Software Read Your Leases and Agreements
Originally recorded on Wednesday, June 13th
Finding critical information in lease contracts is a tedious process and can be costly even if one single provision is missed.
ThoughtTrace has developed an Artificial Intelligence platform providing E&P land departments the ability to quickly upload lease documents, extract critical data, and review and validate vital information. A process that typically takes months can be completed in days, allowing for decreased financial risk and liability, and improved operational efficiency.
Watch this webinar to hear how ThoughtTrace is transforming the way information is managed and leveraged in upstream and midstream.
Ideal for: Land professionals, Technology and Strategy Experts at E&P and midstream companies
Key takeaways: Hear how cutting-edge technology is quickly surfacing the critical data in contracts and lease documents needed to make accurate strategic decisions.
---
Powerful BI & Analytics with IBM Cognos 11
Originally Recorded on Wednesday, June 6th, 2018
Take your district's business intelligence to the next level with the latest from IBM Cognos Analytics (also known as Cognos 11)!
In this webinar for PowerSchool Finance/HR/ERP customers, you'll learn why adding IBM Cognos Analytics and Business Intelligence solutions - or simply upgrading to Cognos Analytics 11 - is right for your district.
Join Liz Rogers, Cognos Expert with Capitalize Analytics, to learn how districts like yours can gain valuable insights with reports, dashboards, visualizations, and analysis. Liz will provide a live demonstration of Cognos 11 and all of its cool new features.
We'll have a roundtable discussion with a district that has recently completed the migration to Cognos Analytics. Hear firsthand from someone who's been there and the amazing team behind the Cognos 11 migration/upgrade process.
---
Five Cognos Tips Every Banner Client Needs to Know
Original webinar hosted on May 15, 2018
If your institution has Banner and you want to take full advantage of Cognos, then this is the webinar for you!
Capitalize Analytics is an IBM premier business partner focused on helping higher education get real meaning from their data. We understand today's institutions are pulled in multiple directions and challenged to meet higher expectations with fewer resources.
In this webinar, we will demonstrate:
1. Dynamic Dashboarding: Explore where your departments are spending their                  budgets.
2. Geographic Dashboarding: Use maps to compare the high school performance of          admitted students to the campus average.
3. Drill Through Dashboard to Reports: Discover student retention demographics by          course and department with drill through reports.
4. Communicating Information through Bursting: Burst your budget reports so college         deans know where they stand financially.
5. Getting Notified about Changes in Status from Event Studio: Notify your financial          aid students when they fail multiple classes.
Attend our webinar and let us show how you can get the most out of Cognos for Banner!
After registering, you will receive a confirmation email containing information about joining the webinar.
Can't make it?  Still register and we'll send you the recording!
---
Revolutionize Analytics for the Oil, Gas, and Energy Industries
Original webinar hosted on May 10, 2018 
Join Alteryx and Capitalize Analytics as we take a deep dive into how self-service analytics, combined with a complete end-to-end platform, can revolutionize how people in the Oil, Gas, and Energy industries can use data to gain valuable insights. Walk away knowing how the right platform can help you:
• Accurately anticipate energy demands, like peak usage time, so you – and the power    grid – are never caught off guard
• Understand the root cause of failures to eliminate them in the future, or predict and        address possible problems before they happen
• Closely watch your supply chain and easily keep track of all moving parts with                automated reporting
With examples and use cases from companies like Shell Oil, this webinar will be useful for everyone from the citizen user to a professional proficient in R and python.
Please contact us at Marketing@capitalizeconsulting.com for more details!
---
ThoughtSpot: Stop building reports/dashboards and just "search" for answers!
This webinar took place on Thursday, April 26th at 12:00 pm CT
Capitalize Analytics works with dozens of vendors to solve data challenges. Rarely are we excited or blown away by a technology. ThoughtSpot will be the answer to a lot of our clients' data/reporting challenges.
Tableau, Qlik, Cognos, BusinessObjects, etc. are all great tools in the correct hands. The problem is that even the simplest tools are too complex for average users. ThoughtSpot changes this by allowing end users to "search" for answers just like they would in Google, Amazon, etc.
With ThoughtSpot you just search for "Sales merchant product weekly last 3 months" and immediately get the answer!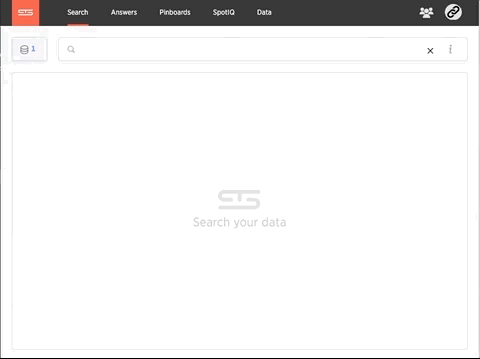 Gartner has recognized ThoughtSpot as an analytics visionary and the biggest mover on the Magic Quadrant.
ThoughtSpot doesn't replace your traditional BI strategy. Instead, it gives a new, non-technical audience the ability to truly "self-serve" for the first time.
See how ThoughtSpot will have your company "searching" for answers more quickly than any other tool available!
---
Data Analytics in Healthcare: From Self-Service Analytics to Predicting Patient Outcomes
Recorded, Wednesday, January 31 @ 12pm CT
Healthcare institutions have been collecting clinical and non-clinical data for decades. Data has become a strategic resource that is notoriously underutilized. It is time to release the power of this data! Data-driven decisions enable healthcare decision makers to improve patient outcomes, patient satisfaction, and other VBC-based measures.
In this interactive webinar with Capitalize Analytics and IBM we will:
Explain how IBM Analytic solutions can help you analyze and visualize the massive amounts of data collected by healthcare institutions.
Demo these technology solutions to show examples of how it may be used at your institution.
Share the methodologies we employ to help healthcare institutions become more data-driven.
Please listen to our webinar and let us show you how to LIBERATE YOUR DATA!
---
The Chromebook Tracking Solution!
This webinar was originally presented on Thursday, November 16, 2017
Chromebooks in school districts can be amazing assets, but tracking them can be a challenge!
You may think that there is an audit log that tracks usage…and you're partially right. It will tell you what Chromebooks were accessed. But what doesn't it tell you?
• When are Chromebooks being used?
• Who's using them, when, and how often?
• Which Chromebooks aren't being used much?
• What websites/apps are being accessed, by whom, and when?
• Is anything dangerous or risky happening on your Chromebooks? Who's doing it and    when?
And let's think about some higher value questions:
1) Which schools and classes are using Chromebooks most?
2) Which teachers use Chromebooks most?
3) How do the test scores of classes with heavy Chromebook use often compare to          those who don't use them?
4) Are Chromebooks an effective tool worth the cost of purchasing and supporting            them?
Capitalize Analytics has developed a way to track your Chromebook usage far beyond what the Google log files can currently show. We track every user, who accesses every URL, every click, on which Chromebook, and when. We join that data with your student information system so you know which locations, classes, teachers, and programs are using Chromebooks effectively.
If your district has hundreds or thousands of Chromebooks, you need to be answering these questions!
Let us show you how you can quickly gain insights from your Chromebooks!
---
What's New in Cognos 11! Attention eSchoolPLUS and eFinancePLUS Users!
This webinar was originally presented on Monday, October 30, 2017
See what's new in Cognos 11 and why you should upgrade sooner rather than later.
There are many exciting differences. To name a few...
• Redesigned and modern user interface
• Updated interactive viewer that allows users to sort, filter, group and total without the     need for authoring capability
• Ability to create incredibly interactive dashboards and "stories"
• Many new visualizations and mapping enhancements
---
Breaking Through the K12 Data Silos
K12 has data everywhere! You have data in your student information system, assessment system, HR, payroll, financials, facilities, food service, sub tracking, transportation, mobile apps, etc. Data comes and goes to and from assessment providers, cloud systems, state agencies, career planners, etc. All this data and all the movement IS overwhelming!
• How can we get data into our systems?
• How do we provide data to other systems?
• How do we blend data together from multiple systems?
In most cases the answer is…manually using excel!
In this webinar, we'll show you THREE WAYS WE CAN MAKE YOUR LIFE EASIER:
1) We'll pull student information and assessment information together so we can analyze or share that data with others.
2) We will show you an HR/Payroll example demonstrating how we quickly load dozens of new job codes to hundreds of staff.
3) We will show you how we automate the process of getting data out of the SIS and into a file that can be loaded by the state or another vendor.
Alteryx gives you an incredibly simple way to source, blend, prep, and share information. Whether you want to prepare data for the data visualization "tool du jour" or you need to move data between systems, Alteryx can help!
Spend one hour and you'll walk away with strategies to simplify the data challenges at your district!
---
Use IBM Cognos Event Studio to notify you about ANYTHING!
Capitalize hosted this webinar August 30th, 2017.
With data coming in from every direction, sometimes the biggest challenge is knowing WHAT to pay attention to! You may have hundreds of reports, dashboards, etc. available but which one should you look at today? With IBM Cognos Event Studio, you can easily set up alerts to notify you that something has happened. This works across every system you have!
Examples we've seen:
"Alert me if any project is within 90% of budget."
"Alert the store manager if inventory drops below X."
"Alert the contract administrator if a contract is set to expire within 90 days."
"Alert me if a new order is placed."
"Run a database job to delete access if a user is removed from Active Directory."
"Call a web service to add a user to a system if we have a new hire."
Let us show you how you can use IBM Cognos Analytics to be alerted about ANYTHING that happens within your systems!!
---
Cognos for eSchoolPLUS and eFinancePLUS
Capitalize and PowerSchool hosted this webinar August 9th, 2017.
This webinar highlights how using eFinancePLUS and eSchoolPLUS with Cognos empowers district employees to more easily access and share relevant financial and HR data.
The combined power of eFinancePLUS and eSchoolPLUS also helps district leaders make strategic decisions quickly.
---
Expand Beyond Core for 360-View of Customers - Overcome Core Limitations with Cognos Analytics
Across the banking industry analyst struggle to leverage existing reporting environments to examine customer behavior.  The right data analytic environment can provide vital insights into customer demographics and spending patterns by aggregating transactions and providing self-service capabilities to your front-line staff.
This interactive webinar with Capitalize Analytics and IBM, learn how data analysts in the banking industry are unleashing their data to:
Improve customer retention by offering better customer service
Analyze all customer data from a single interface
Use visual data discovery to identify trends and outliers
---
Self-Service Data Analytics for the Oil & Gas Industry
Analysts in Oil & Gas face the challenge of accessing, joining, and analyzing data from many different sources. Often, this requires proper tools, time and teams to manage the analysis efficiently. There is great potential to optimize efficiencies and leverage data-driven solutions in the upstream, midstream and downstream processing of oil and gas.
View this interactive webinar with Capitalize and Alteryx to learn how data analysts in the oil and gas industry can benefit from a drag-and-drop workflow environment to:
Connect to, cleanse, and join data from multiple sources – spatial, geological, seismic, weather and more – to make more informed exploration decisions
Analyze infill drilling performance to produce more out of existing acreage and compare average delta performance between neighbor wells and previous parent wells to maximize labor and time
Build a repeatable process to automate time consuming data preparation and analytical tasks, and deliver insights in a fraction of the time compared to your current processes.
---
Using Predictive Analytics and Dashboards in K-12: From Predicting Test Outcomes to Increasing Attendance
K-12 school districts contend with challenges that no other organizations face. Whether your district is focused on attendance, state test results, district assessments, discipline, the achievement gap, course failure, special programs, interventions, district improvement plans, IEPs, budgeting, technology effectiveness, or another initiative, you'll be digging through mountains of data to create an educated plan of attack!
Show how the IBM solutions we provide will help you analyze and visualize the massive amounts of data districts collect.
Demo these technology solutions.
Explain the techniques we employ to help districts become more data driven.
There is a better way to streamline access to actionable data. Let us show you!
---
BusinessPLUS Webinar | See the combined power of BusinessPLUS with Cognos
Many BusinessPLUS customers have been asking for a way to more easily access and share information from HR, Payroll, GL, etc. Our partnership with IBM gives you access to the most powerful reporting and analytics tools available for a fraction of the retail cost.
During this webinar, we review exactly how Cognos works with BusinessPLUS. Some of the highlights are:
• Easily access data from BusinessPLUS to create reports and dashboards.
• Combine data from any source with what you have in BusinessPLUS
• Quickly distribute reports to large audiences with the click of a button.
• See how reports you build can be utilized on dashboards, mobile devices, and within Microsoft Office.
This webinar shows how you can get Cognos up and running at your district NOW. Including:
• Licenses and Installation
• Training – Get your team up to speed quickly.
• Mentoring – We'll work together on the first couple requests.
• Analyst on Demand – If you get stuck…give us a call!
It also includes a guest speaker, Jennifer Mancuso, Programmer/Analyst, from Columbia Public Schools.
Cognos will change the way you access and engage with BusinessPLUS.
---
Cognos Reporting Tools - Discover how to create compelling interactive reports
A picture is worth a thousand words – it really is true. That's why people want engaging visuals in their reports; it helps them make sense of all that data. If you're responsible for delivering those reports, this webinar will show you how Cognos provides the fundamentals you need to create the interactive reports people expect.
Create a broad spectrum of interactive reports from trusted data.
Deliver reports and dashboards that enable decisive actions that lead to better business outcomes.
Spot trends and consistently take "the next best action".
Accelerate decision-making and help your audience digest large amounts of data through engaging visuals.
Establish a culture of self-sufficiency by creating the right style of report for all users in an organization.
Use core design and development principles to make a real impact with your audience.
Incorporate visualization into your reports, yet keep them intuitive and easy to use.
---
Product Spotlight: What the heck is Splunk? If you're in IT and you don't know…you're behind! (Recorded)
Splunk has taken the world by storm with its unique ability to access, analyze, and visualize within log files in real time. If you have server files, network, application, machine, or web log files being captured…how do you analyze them all? For the most part…you probably don't.
Imagine a tool that easily allows you to access every log file in a searchable way turning that unstructured data into something you can query, like a database. That's Splunk! We'll show you a real world demo of Splunk and teach you how to get started!
---
Straight Talk with Capitalize: Learn how YOU CAN use SPSS Modeler for predictive analysis. (Recorded)
Wed, June 15, 2016 10:00 AM - 10:30 AM CDT
Join Capitalize Analytics and our Managing Partner, Eric Soden on the hot topic of predictive analytics. IBM and analysts talk about predictive analytics like it is the holy grail of BI but no one ever shows how to DO it! You don't have to be in IT or have a PhD in statistics!
In this webinar, we'll take a hands-on approach showing you exactly how SPSS modeler works. We know you'll be surprised at just how easy it is to dip your toe into predictive analytics and data science.
---
The 5 Most Underutilized Capabilities in Cognos 10.2.2 (Recorded)
We will uncover 5 of the most underutilized capabilities in Cognos 10.2.2. This was such a popular webinar that we thought we would expand it and talk about these key additional features that are vital to making your experience with Cognos more productive!
1. My Data Sets - Allow users to upload their spreadsheets for analysis. Great for prototypes and for users to do their own analysis.
2. Drill Throughs - No need to dig around in other folders, we will show you how to use this great feature to easily link reports together creating a better user experience.
3. Office Connection - What is it and how can we start using it? (Recap)
4. Bursting - How this small function can save you time and frustration (Recap)
5. Event Studio - You've had it for years...USE IT! We'll show you how! (Recap)
---
Building Powerful Dashboards with IBM Cognos (Recorded)
No doubt that business dashboards are pretty, colorful and exciting. However, dashboards are more than just a pretty face!
Discover how to build powerful dashboards using IBM Cognos. With the right kind of dashboard, every business can take better advantage of their unique data. We will show you how to successfully create interactive dashboards to bring the information to you and provide a graphical view of company performance indicators.
---